Swing Ting ran from 2008-2022. This website serves as a small archive of that time. Our heartfelt thanks to everybody who supported and came to dance.
Timeline
Swing Ting was founded in 2008 by Balraj Samrai & Ruben Platt as a club night, first taking place at Scubar to play and platform disparate street and soundsystem musical styles.
(Balraj) Samrai & (Ruben) Platt began recording under the name Swing Ting releasing their first productions in June 2011, remixes for Mosca [on the Fat City Record Label]. Two further EPs followed Creepin/Hold Your Corner and Head Gone with Fox.
Swing Ting events moved to Soup Kitchen in June 2011 [where they ran every month until Dec 2019].
New residents Fox, Joey B & Murlo/Sharda joined in September 2012 as the club events began to grow a larger following.
The Swing Ting label began in November 2014 with a release from Fox and Brackles. The first album on the label - Madd Again!'s MaddTing Vol.1 was awarded Apple Music best reggae album of 2015.
The Swing Ting NTS radio show began in 2015 running monthly until December 2021. In 2016 the Swing Ting records company was incorporated with Platt, Samrai and Joey B as its directors.
Resident Advisor profiled Swing Ting's events and label in Autumn 2016, later that year FACT Magazine awarded the imprint Label of the Year for 2016.
Swing Ting released the Samrai & Platt produced Junction EP in December 2017 featuring Fox, Tyler Daley, Shanique Marie, Gemma Dunleavy, Blvk H3ro & Alexx A-Game. Fox released his debut album Juice flow October 2019 featuring production and features from an all star cast of international artists.
Swing Ting released the Samrai & Platt produced 100 Dances album in March 2020 one week before a nationwide lockdown came in due to the Coronavirus pandemic.
Tarzsa, Meme Gold, LZ & Thai-Chi Rosè joined as Swing Ting residents in June 2020. The Swing Ting Audio series begins with contributions from residents across 2021.
The end of Swing Ting events, productions, radio and releases were announced in Autumn 2021 with the last Swing Ting Release from Fox landing in Feb 2022.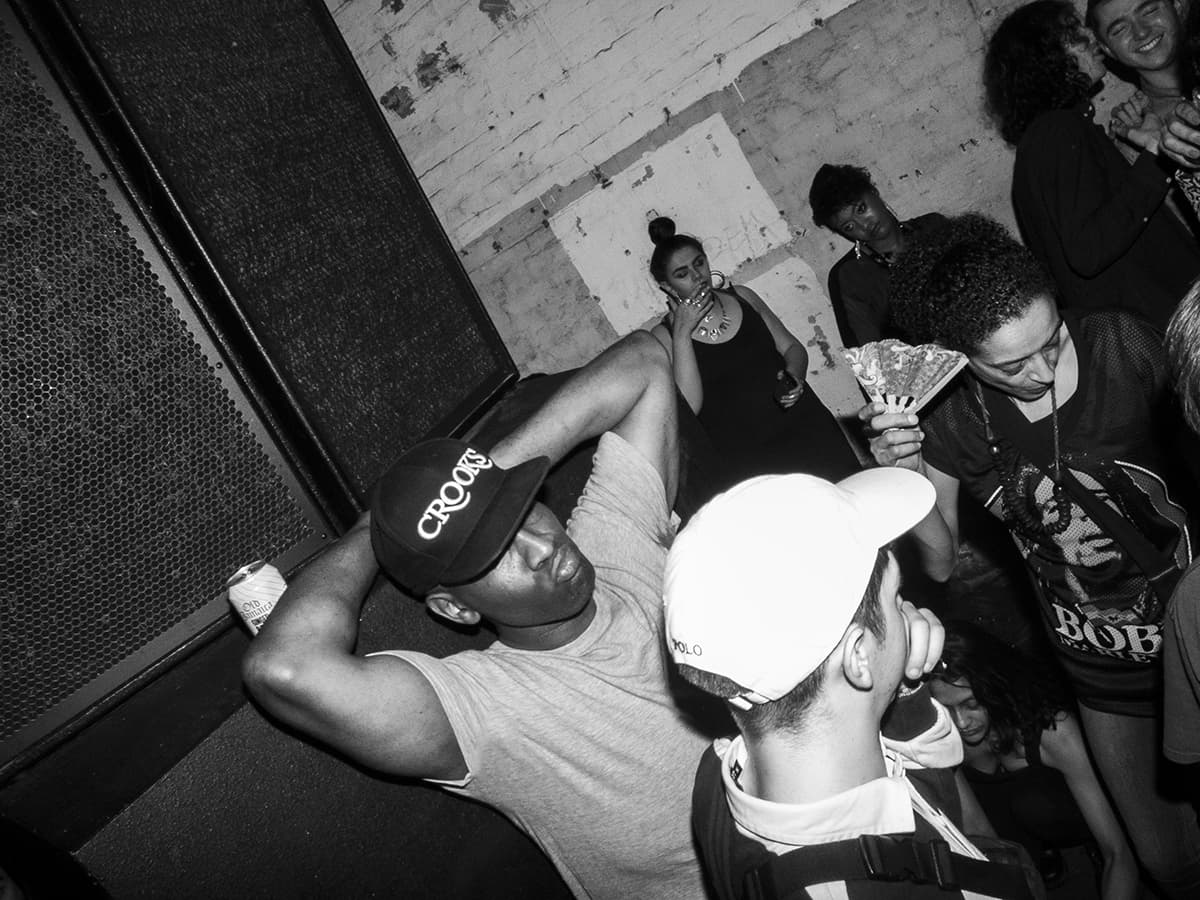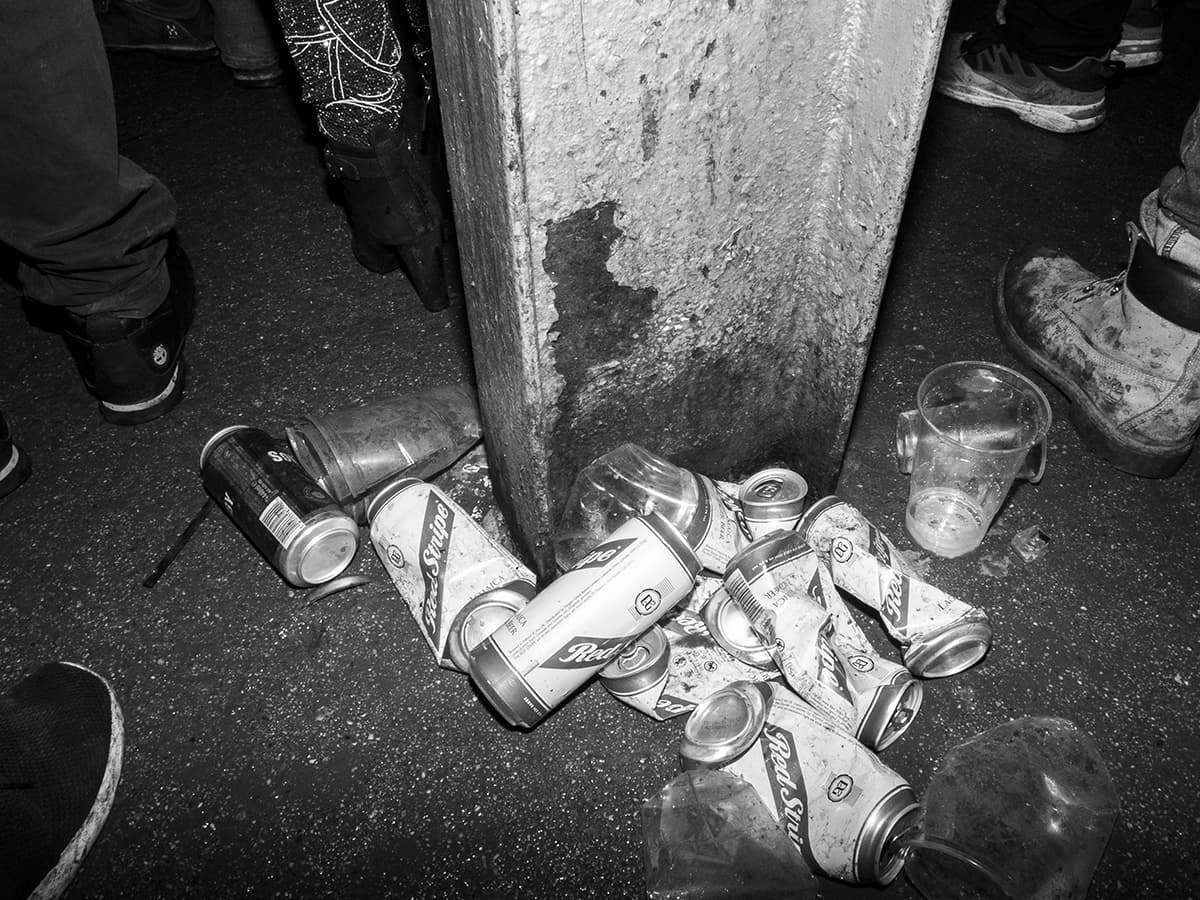 All guests at Swing Ting Manchester Dances 2008-2019
8ulentina, AMANLIKESAM, Aidy West, Akito, Altered Natives, Amy Becker, Andy Peek, Angie Steppah, Anz, B Brave, Bacchanal Ronin, Bamz, Batu, Beneath, Bobby Irish/Argos Gold/Irish Mash, Boltonmore, Brackles, Can You Felix, Carmel, Chimpo, Chrystal, Chunky, Curve DJ (Conor Thomas), Dance Pit, Diemond, DJ Croww, DJ Helz, DJ Principal, DJ Q, Darka, Doctor C, Dre Skull, Emily Dust, EMN, Elijah & Skilliam, Epic B, Equiknoxx (Live), Famous Eno, Faro, Felix Hall, Finn, Flaca, Flava D, Florentino, Foozool, Fox, Gage, Gavsborg, Gemma Dunleavy, Glacial Sound, Hipsters Don't Dance, HMD, Illum Sphere/Ryan Hunn, Ikonika, Joey B, Jon K, Jonny Dub, Jubilee, Jus Now, Kelvin Brown, Killa Benz, Konny Kon, Krystal Klear, Lady Ice, Lil C, Meme Gold, MC Dappa, MC Kwasi, MC Serious One, Madam X, Mako, Manara, Marcus Nasty, Martelo, Martyn Bootyspoon, Michelle, Mikey D.O.N, Mista Men, Moleskin, Murder He Wrote, Murkage Dave, Murlo, Okzharp, Oldboy, Petit Piment, Phaze One, Platt, Poirier, RTKal, Ralph LTF, Rich Reason, Robn/DJ Set, Ronin, Ruf Dug, Samename, Samrai, Seani B, Seiji, Serocee, Shandy, Shanique Marie, Sharda, Sinjin Hawke, Slackk, Sleepz, Smutlee, Specialist Moss, Spyda Lee, Strategy, Stylo G, T.Dot, TRC, Tamasine, Tappa Benz, Tash LC, Tarzsa, The Large, Tika Dan, Time Cow, Trigga, Trigganom, UNIIQU3, Walter Ego, XXXY, Zed Bias, Zora Jones